Snapdragon Stadium Seating Chart
Sports Seating Configuration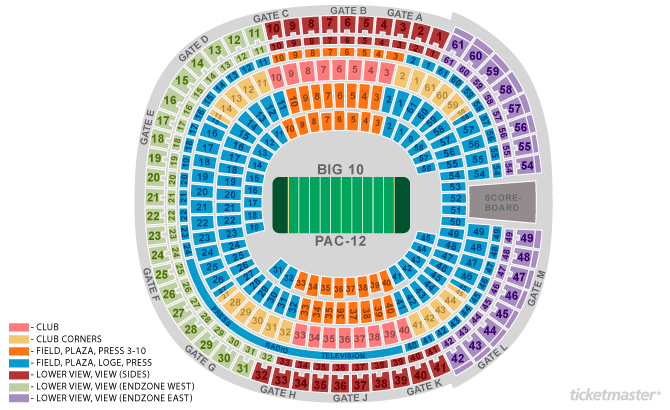 Concert Seating Configuration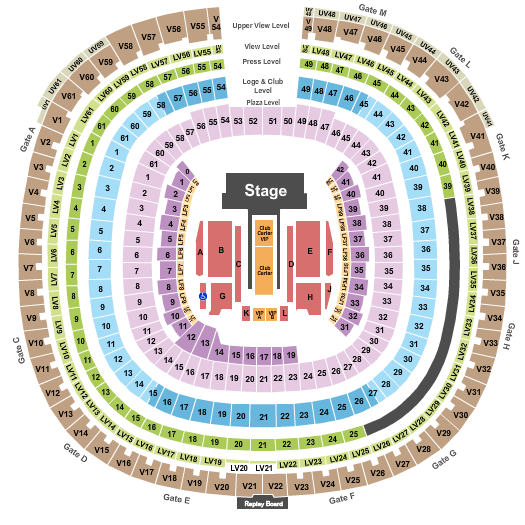 NOTICE: Seating configurations may vary depending on the type of event. Always check the individual event seating chart when selecting your tickets.
To allow for the best experience for guests attending both football and baseball games, the SDCCU Stadium was specially constructed with facilitating both sports in mind. Half of the lower (Field Level) seating, located in the stadium's southern quadrant, is made of of permanent concrete, while the other half is a portable construction around an aluminium and steel frame. Rolling metal overhead doors, painted to match the walls of the Stadium, allow access to the portable seats from the tunnel beneath the Plaza level. For baseball games, the football doors are above the left field inner wall; for football games,, the baseball doors are above the west end zone, opposite the scoreboard.
Accessible seating
There are three types of accessible seating available at the SDCCU Stadium; Aisle Transfer (seats without arms located on an aisle) Semi-Ambulatory (seats with a minimum of 24 inches of leg space) and Wheelchair (space for a wheelchair and an additional companion seat). Please contact the venue prior to your visit to ensure your individual needs for accessibility are met.
Reserve your seat today by purchasing your tickets!
To find out more information on the tickets and our recommended ticket supplier please view the SDCCU Stadium tickets page.
You can view all the upcoming events at SDCCU Stadium and purchase tickets via the SDCCU Stadium events schedule page.